Holiday Sleep Routine Tips to Stay on Track
This is my favorite time of year. I love all things holiday, so it just puts me in a good mood to see decorations, to hear different music, and to do special things as a family. When I speak with parents of little ones, the joy of the upcoming season is often filled with a little bit of nervousness and angst as they consider how the holidays may affect their little one's sleep. Here are some tips to help manage your child's sleep during the holidays so that they really can be happy.
1. Plan Ahead to Be Well-Rested
Take a look at your holiday calendar. Are there events that will interfere with your child's naps and bedtime? If so, do your best to make sure that you can keep your child well-rested in the days leading up to and after these special events. A well-rested child will be more adaptable and flexible. Whenever possible, schedule activities around your child's sleep schedule so that they will not be overtired once it is time for fun. Try to travel earlier in the day so that you can reach your destination before bedtime and introduce your child to their new sleep environment.
2. Bring the trash with you
If you are traveling this holiday season, you may find yourself staying with family in a guest room.  That guest room may or may not have curtains or shades, and it may not be dark enough for your child to sleep well. No problem! Throw some black trash bags and painters tape into your suitcase just in case you are faced with a super bright room.  The trash bags will block out the unwanted light and the painters tape will leave no marks when you take the bags down at the end of your visit.
3. Be creative in finding places to sleep
Sharing sleeping space with little ones isn't always easy, so sometimes it helps to improvise with where your child sleeps. Take a look around.  Is there a large walk-in closet that can serve as a place for your child to camp out? Of course, it's important to make sure these areas are baby or kid-proofed before placing a pack n play, mattress, or sleeping bag inside. Make sure the area is well ventilated and has access to heat if you are in a cold climate.
My children have slept in walk-in closets and enclosed lanais when visiting family. We used a clothesline and large pieces of felt fabric to create a "kid cave" so that they had a separate sleeping area that was also dark and away from other noise in the home. When staying in a hotel, consider bringing a clothesline and an extra sheet with you so that you can create a more private sleeping area for your child.
4. Leave Sleep Training for Another
Time Nobody wants to have a child that doesn't sleep well when they travel or visit with family, but be realistic about your expectations. When sleep training, it's important to be as consistent as possible with your child's sleep environment and the timing of sleep. It's just not practical to sleep train and expect your child to improve their sleep habits while you are traveling or if you are off-schedule.
The same may be true if you are hosting guests at your home. Sleep train a few weeks before your trip or wait until after you return. You will have a better chance of success and you will enjoy your trip and visitors so much more.
5. Have fun!
The holidays do not occur every day, so if your schedule gets a little funky, that's okay! Get right back to basics once the holidays are over. If you really get off track, there may be a few nights of reinforcing expectations, but most children don't forget how to sleep well as long as you are consistent and go back to doing what you were before the interruptions. Have a great time this holiday season and to all, a good night!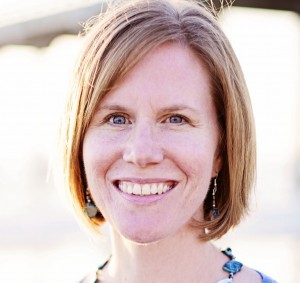 Guest Blog by Lori Strong, Certified Sleep Consultant and Owner of Strong Little Sleepers
Lori is a Certified Child Sleep Consultant through the Family Sleep Institute and Certified Happiest Baby Educator. She is the founder and owner of Strong Little Sleepers, which was started on the idea that all families need and deserve to get a good night's sleep. Lori was the first certified child sleep consultant in Austin, Texas and was honored as Best Sleep Expert in the 2013 Austin Birth Awards. She is also a member of the International Association of Child Sleep Consultants. Lori combines her experience as an educator and a parent to offer customized sleep plans and support to families with children ages 0-6 across the country.
For more information, please visit www.stronglittlesleepers.com.
Interested in writing a guest blog for Wee Urban? Send your topic idea to tasha@socialmedia22.com
All data and information provided on this site is for informational purposes only. Wee Urban makes no representations as to accuracy, completeness, current-ness, suitability, or validity of any information on this site and will not be liable for any errors, omissions, or delays in this information, or any losses, injuries, or damages arising from its display or use. All information is provided on an as-is basis.