4 Ways to Keep Kids Busy in the Summer
It's summertime! That means school-aged children will be home, bored and looking to get out of the house. Entertaining your kids and keeping up with life's other demands can be challenging, especially if you're a breastfeeding mom or otherwise caring for a baby. You'll need some entertainment options that don't require your direct participation. Here are some ideas to keep your kids busy during the summer break.
1. Send them to summer camp.
Daily summer camps are perfect for busy moms and bored kids. Your local community likely has lots of summer camp options for children of any age. Some are camps are designed specifically for certain activities, like art, science, or basketball. Others are more general and give kids freedom to play however they like while also running organized games. They can play on a kickball team or ride the swings with their friends. The camp organizers are good about keeping kids active.
2.  Visit the public pool.
Admission to your local community pool is usually free or very cheap. If you don't have a public pool, memberships to the YMCA are also inexpensive. Take your kids to the pool for a few hours for them to swim and splash around. You can hang out nearby with your baby while your older children play. If your baby is old enough, introduce him or her to the water! This option doesn't give you much time to get chores done, but you'll spend time with your family.
3. Invest in a set of bicycles.
Riding bikes is a timeless activity for kids. They love the excitement and independence. You can pick up some quality bikes for your kids without breaking your bank. Not only will they spend the day getting exercise, but they'll burn off all that young energy and fall right asleep later. With a lawn chair and a glass of iced-tea, you can relax outside and watch them pedal up and down the street.
4. Create a gallery of artwork.
Gather all the arts and craft supplies you can. You'll need construction paper, crayons, markers, string, tape, paste, paints, wrapping paper, popsicle sticks, pipe cleaners, and anything else you or your children desire. Cover a table in a sheet you don't mind ruining and spread all the supplies over the table. Have them spend the day creating their own artwork for display all over the house. Challenge them to tell you what they created and what it means.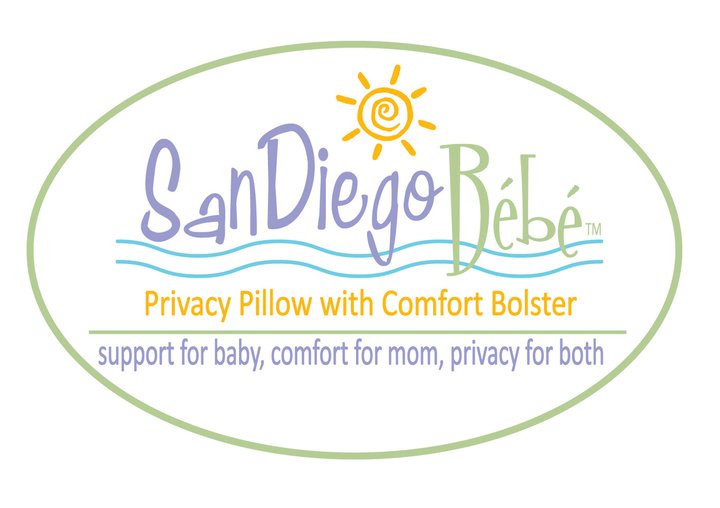 Gurst blog by Sandy Clark, Inventor of San Diego Bebe Eco-Nursing Pillow
San Diego Bebe® was designed by San Diego native Sandy Clark, a passionate breastfeeding advocate and mother of twins. Clark was inspired at a San Diego beach one day where she witnessed a young mother unsuccessfully nursing her baby. As the mother struggled to keep a blanket across her shoulder for privacy while her baby wailed from heat and hunger, Clark vowed then and there to design a product that would help resolve the issue of discretion while nursing in public. San Diego Bebe® was born that day.
After Clark read a recent Duke University study on toxic chemicals in baby products, she sent her nursing pillow to Duke to be tested and reviewed. Duke University Chemical Scientist Dr. Heather Stapleton, the nation's leading fire-retardant research specialist, and a new mother herself, said, "It's wonderful to find a nursing pillow on the market that is not treated with chemical flame-retardant additives in the filling material. San Diego Bebe® Eco-Nursing Pillow is not only a very supportive pillow with amazing features for discreet nursing, but is also free of flame-retardant chemicals that have been shown to cause adverse health effects in animal studies. I applaud this manufacturer for taking steps to produce high quality products that meet the same flammability standards without using these chemicals."
San Diego Bebe® Eco-Nursing Pillow is the healthiest and most innovative nursing pillow on the market. Made with virgin Eco*Loft™ fiber, a non-toxic and hypo-allergenic foam-alternative, it's void of harmful chemicals. It's also recyclable and eco-friendly. San Diego Bebe® is available in two versions, for nursing one baby or twins. The entire line is baby-safe, and is covered with deluxe plush fabrics including organic cotton.
Click to view a Nursing Pillow Comparison Chart to learn more.
Interested in writing a guest blog for Wee Urban? Send your topic idea to tasha@socialmedia22.com
All data and information provided on this site is for informational purposes only. Wee Urban makes no representations as to accuracy, completeness, current-ness, suitability, or validity of any information on this site and will not be liable for any errors, omissions, or delays in this information, or any losses, injuries, or damages arising from its display or use. All information is provided on an as-is basis.